WELCOME!
The pandemic is still limiting my ability to perform in person, but I've been busy with teaching and other musical projects. 
Back in the summer of 2020, Grey Larsen and I released Letter to America, a song I wrote after hearing about the refugees who, in late January 2017, just a weeks after the presidential inauguration, were found, barefoot and freezing, crossing the northern New England and New York borders into Canada, fearing for their lives if they remained in the United States. The song imagines one refugee's view of a country previously envisioned through the lens of the inscription on the Statue of Liberty. There are two versions available, one with just "Letter to America," and the other with Grey closing the song with a gorgeous Irish alto flute solo, the slow air, "Green Fields of Canada."
I wrote this second song, Sense of Number in July 2020, while thinking about the hundreds of thousands of people who had already died in the pandemic, and wondering how to make sense of "number." As the death toll kept rising, so did the number in the second line of the song. When Grey Larsen and I released this song at the end of October 2020, more than 1.1 million people worldwide had died.
Please visit our WEBSITE STORE to purchase these two singles along with many other recordings, books, song downloads and sheet music.
Cindy Kallet is a songwriter, singer and guitarist who has taught and performed extensively throughout North America in coffeehouses, concert halls, house concerts and music camps. She has also appeared on A Prairie Home Companion and WFMT's Folkstage.
Her first album, Working on Wings to Fly was voted one of the "Top 100 Folk Albums of the [last] Century" by WUMB Boston radio listeners, and Kallet's Leave the Cake in the Mailbox – Songs for Parents and Kids Growing Up was chosen for a 2004 Parents' Choice Gold Award.
She tours as a solo performer, as half of the duo, Cindy Kallet and Grey Larsen, and as a third of the trio, Kallet, Epstein and Cicone.
Her love for the natural beauty of the New England coast has been the inspiration for many of her songs.
Cindy has five solo albums to her credit: Working On Wings To Fly and Cindy Kallet 2 on Folk Legacy Records (now part of Smithsonian Folkways), and Dreaming Down A Quiet Line, This Way Home, and Leave the Cake in the Mailbox – Songs for Parents and Kids Growing Up, on the Stone's Throw Music Label. She has also recorded three trio albums with Ellen Epstein and Michael Cicone: Angels in Daring, Only Human, and HeartWalk, as well as a collaborative collection, Neighbors, with Gordon Bok. Since 2004 she has combined musical forces with Grey Larsen and they have recorded two albums together, Cross the Water and Welcome Day, as well as a techno-folk single, Back When We Were All Machines. In 2003, she assembled The Cindy Kallet Songbook – A Collection for Guitar and Voice. It contains words, music, chords, and guitar tab for 32 original songs.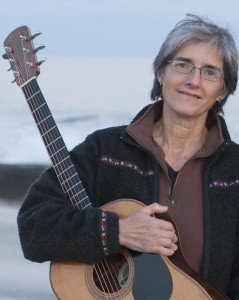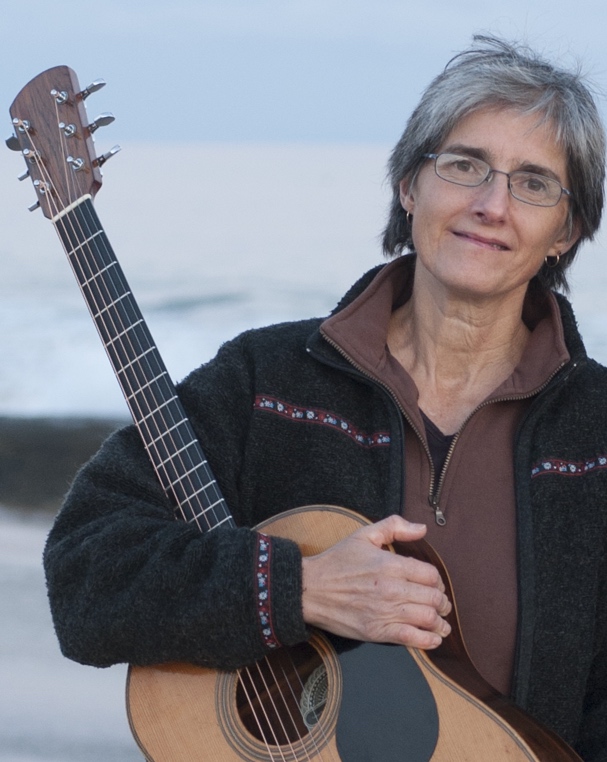 "...one of folk music's most respected songwriters...a brilliant guitarist…"
"Cindy Kallet's rare music moves me profoundly....Kallet, quite simply, casts a spell with her unpretentious, unproduced music. Her pleasant alto voice carries her unique songs through the intellect and straight to the heart."